Uninterruptible Power Supply
An uninterruptible power supply (UPS) provides safety to your valuable equipment from any disturbance that might occur on city power, like cut-off power, over or under voltages, spikes, and harmonics. etc. For instance, a UPS allows for the safe, orderly shutdown of a computer and connected equipment.
GILA Electric has been an authorized distributor for Schneider Electric since 1985 (EX. immune ELC, Merlin Gering, MGE UPS, APC by Schneider Electric) in Egypt.
Schneider Electric also certified GILA Electric as an authorized service center for all Schneider & APC UPS products. GILA Electric UPS services are being accomplished by its excellently trained technical staff, who counts with extensive experience in installing, maintaining, and testing the subject products according to Schneider Electric installation procedures. 

Single Phase UPS 
The single-phase are widely used in homes, SME
APC Easy-ups BV/SRV are specially made for home and small office devices, like desktop computers, servers, televisions, routers, access points, satellite receivers, and game consoles. But it can also serve medical devices, ATMs, security equipment, cash registers, store management, branches, and other applications.
Network and server rooms UPS in SMEs
For IT professionals in small or medium enterprises, UPS Online provides basic power protection in unstable power conditions, ensuring consistent and reliable connectivity at the most critical moments.
Schneider Electric UPS Online is a versatile, high-quality, cost-competitive UPS developed to handle a wide voltage range and inconsistent power conditions, delivering the quality millions of IT professionals around the world trust.
Three Phase UPS
APC by Schneider Electric's Easy 3 Series, Galaxy Series UPS, is the state-of-the-art UPS designed to tolerate the most critical situations. It can be applied on:
An adept electrical installation to the required earthing system, protects equipment or installation from electrical disturbances, limit the impact of disturbances and manage them, modify the nominal voltage of installation & safeguard people and property.
A diesel generator converts mechanical energy into electrical energy through a diesel engine that revolves around an alternator, which produces an electric current.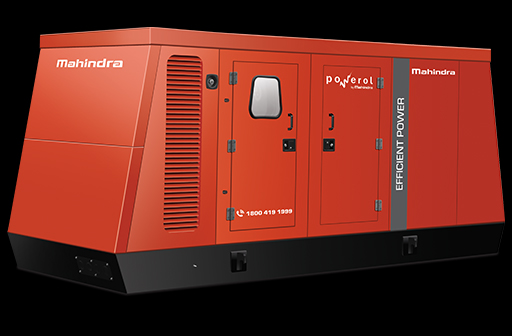 Mahindra Generators
Mahindra engines power diesel generators that range between 5 kVA and 350 kVA, while Perkins engines power generators range from 400 kVA to 650 kVA. It responds faster to sudden loading and unloading conditions, vibrates less, is less noisy, and requires less maintenance.
Gila is the exclusive distributor of Mahindra Powerol Diesel Generators in Egypt.